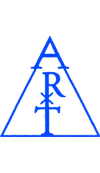 The nature of an artist's life, creativity and growth may be synonymously expressed in the image of an archetypal tree. Beginning with the earthly descendent roots the artist like the tree branches out into its surrounding environmental and celestial world. Both ascend and descend, widening their girth of consciousness while producing visual imagery, weathering each season of change. Thus, I believe it is the nature of the artist and of nature itself to regenerate and manifest. All of the imagery in this catalog (tba) was either created en plein air or from the subject directly.
My journey to becoming an artist began many years ago. The consanguineous roots of my Italian family tree provided me with an innate constitution for my artistic profession. When I was a tiny seed of contemplative thought, my artistic nature began to sprout interest while gazing up at the ceiling paintings in a neighborhood church named Regina Pacis, meaning Queen of Peace. The church located in Brooklyn, NY features ceiling paintings, sculptures, marble interiors, and incorporates architectural elements for the facade and the belfry that are of Italianate design. Before the age of three I was able to surmise that the church in the ceiling painting was indeed the church I was in. The visual stimulation was a form of education. It fostered my sense of perception which became my strongest mode for acquiring knowledge.
As the years unfurled, my family moved to Staten Island. At this time it was a scenic field of luminosity, lush vegetation and a harbor view complete with sail boats and small yachts. A few years after we moved my tree of life was in jeopardy of loosing a limb. What appeared to be a swollen leg was indeed a cancerous tumor. It was an almost fatal or perhaps even a fated occurrence in my life. The struggle to survive the experience was lightened by my imagination and by my artistic ability to create. I seriously thought I would go into medicine but the posters and paintings in the hospital and doctor's office held my attention more intensely.
I began my formal training at The Brooklyn Museum School of Art while I was in high school. The exposure to various forms of art inspired me to expand my horizons and in the early Eighties I traveled on a summer tour to Europe. The tour comprised of six countries; Germany, Austria, France, Italy, Switzerland and England. Viewing so many different cities and cultures in a concentrated period of time helped me to see the similarities as well as the differences of each quite clearly.
Upon my return I enrolled in an art history course to examine the content of art in relation to its chronological, political and historical relevance while applying to art colleges. I was accepted to Parsons School of Design located in lower Manhattan. The pulsating pace of this compressed cosmopolitan city was reflected in the school's curriculum. Although I did enjoy the challenges and experiences which expanded my capabilities, I was not satisfied with the level of my drawing and painting skills. In the mid Eighties I attended The New York Academy of Art which focused on teaching the history and traditional techniques from periods of art, such as the Italian Renaissance, the classical and neoclassical periods in France, as well as the Spanish, Dutch and Fleming masters. Here I studied cast drawing, grisaille painting, anatomy, dissected cadavers, yet most influential to me was geometry and perspective.
During this period I traveled once again to France and Italy to study with my teachers who offered summer classes in art history, drawing and painting. I remember when I was in the French countryside feeling as if I was walking into a huge painting. The views felt so familiar due to the talents of Monet, Pissarro, VanGogh, etc. In my solitude I would envision them, particularly VanGogh in a wheat field painting or see the circular hay stacks change colors by sunset right before my eyes. The truth captured in their paintings a century ago felt so real to me, it spiraled an indelible influence. This experience still inspires me to strive towards capturing my subjects with a sense of presence and atmosphere. Visiting Italy again, my ancestral homeland, sharpened my acuity and attraction to works of art on uniquely shaped canvases. There were so many moments that will be with me throughout my life, most notable was to see the chariot markings while walking in the ruins of ancient Rome, or to hear bells toll in St. Mark's Square, and to be within inches of some of the most revered art in the world.
When I returned to the States, the desire to develop artwork in various mediums became the goal. I started attending The National Academy School of Fine Arts to explore and prefect the media of pastels and figure painting, and also to study printmaking. During this time I was employed at The National Academy Museum. The Academy and its intriguing history filled the chasm of my knowledge for the heritage of American art while also informing me of the cultural developments in my country, particularly those in New York. The opportunity to read the Academy's books while I was working at the Museum, was an enlightening experience. I learned, most importantly, about the Hudson River School painters and their personal involvement with writer/poet William Cullen Bryant. This relationship between artists and writers of that time initiated the unfoldment of Central Park. The Park, which is adjacent to The National Academy Museum was already charted territory for my artistic expression. Learning about the creation of the Park intensified my passion for depicting it.
During my tenure at The Academy, a conversation with a museum visit led to my interest in the W.B. Yeats Society of New York , and another trip abroad. Coincidentally and perhaps synchronistically I had been attending lectures on Theosophy about the same time I was learning about Yeats. Crucial to my personal and professional development at that time was my comprehension of why Theosophy influenced the modern movement in the Arts. Yeats, like many other writers, musicians, and artists such as Mondrian and Klee, etc. drew inspiration from the philosophical texts written by the robust Russian, Madame Blavatsky. Within a few months I had won a scholarship under the auspices of the Yeats Summer School in Sligo, Ireland via the Yeats Society of New York.
A short trip to London, preceded the Summer School, where I hunted down John Singer Sargent's charcoal sketch of Yeats at the National Portrait Gallery. This inspired a trip to the Tate, and several other collections. Traveling to England first set the stage for the political, personal, and historical dynamics that I was about to encounter regarding the legacy of Yeats and of Ireland. Before the school commenced, there was a ceremonial service at Drumcliff Church where Yeats is buried. The picturesque view and the enigmatic words of his icy epitaph became etched in my memory on that day and inspired me to create a painting titled after his poem "Under Benbulben" which elaborates on his immortal words. To learn about his family, his life and his vision motivated me to begin a new chapter in creating my own work.
To culminate my journey, when I returned home I gathered the metaphorical leaves and branches that had fallen from my artistic tree, be it ancestral or archetypal and concentrated solely on 'The Holy Tree' described in Yeats's poem "The Two Trees." This image, inspired by the milieu of a mentor miles away is a tribute to his gifts and determined ways which regenerated and awakened the visionary in me. This upcoming catalogue highlights the pictorial progression from that trip and the time that followed.
I wish to acknowledge certain individuals who have enhanced my artistic sensibilities as a person, as well as an artist. These individuals include Everett Raymond Kinstler, Raymond Steiner, Harvey Dinnerstein, Burton Silverman, the artist's in The Painting Group particularly Aaron Shikler, David Levine, Danny Schwartz, Irene Hecht. I thank them for their help and guidance in my life.
All work on this site are ©Annamarie Trombetta. All rights reserved.